PAWS TO CONSIDER - EP#6
Click the image to listen to episode #6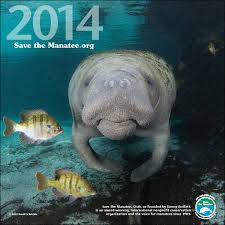 Champ, in Lake Champlain, is probably NOT a manatee, but November is Manatee Awareness Month.  No one knows exactly what he is, but likely, he is the last of its kind. 
November is Manatee Awareness Month.   Manatees are in grave danger from habitat loss, pollution, boat collisions, and two unusual algal blooms from toxic water.  2013 was the deadliest year for manatees in history.  Only about 5000 of these gentle creatures still remain.  Warm water springs are rapidly being depleted from residential development. Manatees depend upon warm water.  With winter approaching, a cold snap could wipe them out.
Visit The Points facebook page to win a 2014 Save the Manatee calendar.  Save the Manatee Club, co-founded by Jimmy Buffett, funds emergency rescue for sick and injured manatees, provides waterway signage, raises public awareness, and more. 
The manatee is Florida's state marine mammal.  A sighting is an unforgettable experience – not unlike a sighting of Champ.