PAWS TO CONSIDER - EP#4
Click the image to listen to episode #4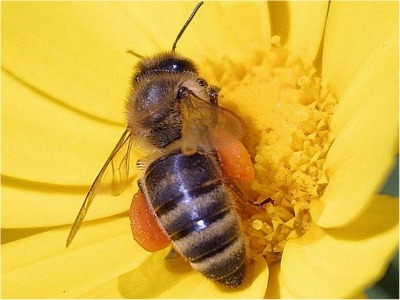 Today there is alarming concern over the loss of honey bees known as Colony Collapse Disorder.  While there are several threats of concern, cell phone tower frequencies, GMO's, parasites - pesticides are high on the list.  Bees pollinate one-third of the food we consume – apples, cucumbers, pumpkins, and the list goes on.  The U.S. is banning 4 pesticides for two years.  While this is a step in the right direction, there are 21 known pesticides causing bees deaths.

WE can help!
Become a backyard beekeeper. Contact a local beekeepers association to learn how to keep bees alive and healthy.

Plant backyard bee friendly gardens offering a supply of nectar and pollen by choosing ten or more varieties of correct plants.

 

And, remember NO pesticides.

 

Contact your congressman and senators, urging them to do more.

And, always buy LOCAL honey!